Overnight News Digest, aka OND, is a community feature here at Daily Kos. Each editor selects news stories on a wide range of topics.
The OND community was founded by Magnifico.
Welcome to all, join us in the comment section to share a news articles and jump into the community chat.

Connecticut becomes 17th state to abolish death penalty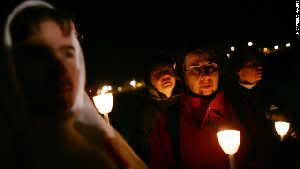 By David Ariosto, CNN

(CNN) -- Connecticut Gov. Dannel Malloy signed a bill into law Wednesday that abolishes the death penalty, making his state the 17th in the nation to abandon capital punishment and the fifth in five years to usher in a repeal.

The law is effective immediately, though prospective in nature, meaning that it would not apply to those already sentenced to death. It replaces the death penalty with life in prison without the possibility of release as the state's highest form of punishment.

"Although it is an historic moment -- Connecticut joins 16 other states and the rest of the industrialized world by taking this action -- it is a moment for sober reflection, not celebration," Malloy said in a statement.


10 most polluted cities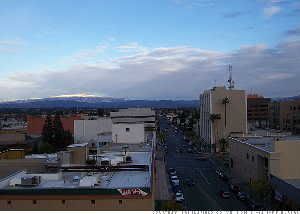 By Les Christie @CNNMoney

1. Bakersfield, Calif.

Population: 839,631
Cardiovascular cases: 173,566
Rank in most ozone-polluted cities: 3

Bakersfield sits in a bowl surrounded on three sides by the Sierras and the California coastal ranges. Air drifts down the valley from other cities and lingers, allowing pollutants to build up, according to Jaime Holt, chief communications officer for the San Joaquin Valley Air Quality District. Making matters worse, the sun bakes the air, causing photochemical smog. And the dry weather adds dust particles to the mix.

[...]

2. Hanford, Calif.
3. Los Angeles
4. Visalia, Calif.
5. Fresno, Calif.
6. Pittsburgh
7. Phoenix
8. Cincinnati
9. Louisville
10. Philadelphia


Drilling into Big Oil's big job claims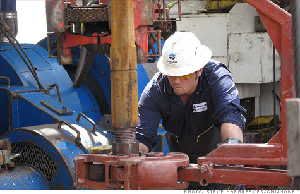 By Chris Isidore @CNNMoney

NEW YORK (CNNMoney) -- Big Oil is about to report big profits this week.

So the industry is trying to focus people on a different story -- that it is a big jobs producer, worthy of its tax breaks and public appreciation in this time of still high unemployment.

This week, the industry went on the offensive, saying that one in ten of the new jobs created in America in 2011 were oil jobs.

[...]

But that job count comes from the broadest possible estimate of oil jobs.

It includes everyone from the roughneck in North Dakota drilling a new oil well, to a trucker driving equipment to that oil job site, to jobs created by the spending of those oil workers, such as a clerk at a Wal-Mart (WMT, Fortune 500) or a stripper serving the workers drawn to one of those North Dakota oil boomtowns.


Marine who criticized Obama on Facebook: I wish I could take it back
By Isolde Raftery, msnbc.com

Sgt. Gary Stein, the 26-year-old Marine who learned Wednesday he would be discharged for his online comments criticizing President Barack Obama, wishes he could take it back.

"People ask me, 'Would you go back and change those words?' I would most definitely," Stein told msnbc.com. "I would articulate my point better."

On March 1, Stein wrote on a closed forum for active-duty meteorologists and oceanographers that he would say "Screw Obama" and not follow all orders from him, according to Courthouse News.

"Obama is the economic enemy," he wrote in the post. "He is the religious enemy ... He is the 'fundamentally change' America enemy … He IS the Domestic Enemy."


Tennessee teen: I was banned from prom over Confederate flag dress
By NBC News and news services

MEMPHIS – A high school senior from West Tennessee says she was banned from attending her prom because her dress resembled a Confederate battle flag, WMC-TV in Memphis reported.

"It wasn't done to offend anybody," Texanna Edwards, 18, told the NBC station. "It was done just for the sole fact that I just wanted a rebel flag dress because I thought it was cool."

But officials at Gibson County High School officials in Dyer, Tenn., did not agree with her coolness factor. Principal James Hughes declined comment to WMC.

"He told us y'all have to leave because the dress is inappropriate," Edwards said. She said that last year she wore a camouflage dress to the prom without any objection.


Group Says It Has Ceased Bomb Threats on Campus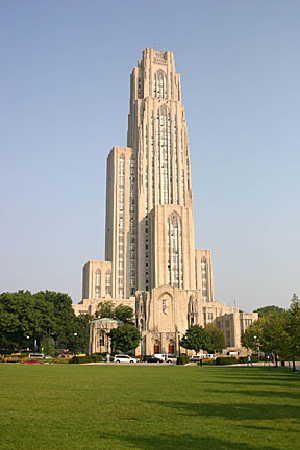 By JENNIFER PRESTON

As students headed to final exams at the University of Pittsburgh this week, with many exhausted and frustrated by more than 100 bomb threats that have disrupted classes and emptied dorms, they were hoping there would be no further evacuations now that a group has announced its bomb threat campaign is over.

Calling itself the Threateners, the group claimed responsibility for dozens of bomb threats delivered by e-mail to Pittsburgh-area news outlets since March 30. Last weekend, in an open letter to the university's chancellor, the group said it would stop if the university withdrew its $50,000 reward for information leading to the arrest of the people behind the threats.

In early April, on the advice of law enforcement officials, the university had refused to negotiate with what appears to be the same anonymous group, university officials said. However, on Saturday, the offer of a reward vanished from the university's Web site.


Egypt's Most Popular Comedian, Adel Iman, Guilty of Insulting Islam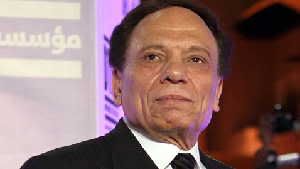 By Alexander Marquardt

The verdict of a popular Egyptian comedian convicted of offending Islam has been upheld by a Cairo court, raising fears among Egyptian liberals and secularists about the Islamic tide rising since the downfall of former President Hosni Mubarak last year

Imam, one of the Arab world's most famous actors, was first convicted in February of "contempt of religion" – illegal under Egypt's penal code – and appealed. The case was brought against him by an ultra-conservative Islamist lawyer named Asran Mansour for three films Imam made in the early- to mid-1990s. The titles are "The Terrorist," "Morgan Ahmed Morgan" and "Terrorism and Kebab."

Imam, 71, played a fundamentalist terrorist in the first and a corrupt businessman in the third. Mansour accused Imam of blasphemous mocking of Muslim symbols like beards and the jilbab, a loose-fitting robe worn by some Muslims.


150 dams proposed in Arunachal Pradesh could devastate the state's vibrant indigenous cultures.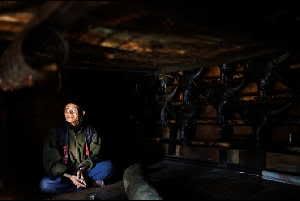 Jason Overdorf

ROING, Arunachal Pradesh — Not long ago, the tribal denizens of this northeast Indian state cautioned their drinking buddies: "Don't piss too hard, or the government will come along to set up a hydropower project."

With state legislators inking pacts with developers faster than once a month, and accepting millions of dollars in upfront payments, the joke hit home. Developers, planners and politicians view Arunachal Pradesh as an ideal site for hydroelectric power projects, due to its 10 major river basins and the state's sparse population.

But even though the more than 150 dams proposed for the state won't displace hundreds of thousands of people, the cost to local communities promises to be devastating.

The area is home to 20 indigenous tribal groups, the largest of which, the Nishi, numbers only around 300,000 people. Because of their small size, entire tribal groups, clustered together by some commonalities of language and culture, could be wiped out as a result of these proposed dams. Already, some of the 80-odd sub-tribes, which each have their own unique customs and number as few as 10,000 people, are fading away.


In Testimony, Murdoch Plays Down His Political Pull
By JOHN F. BURNS

LONDON — By his own telling, Rupert Murdoch has portrayed himself as a man with Britain's most power-packed Rolodex: gossiping with Margaret Thatcher about Ronald Reagan, drinking too much after his backing secured an improbable victory for John Major, joshing that he and Tony Blair were like two porcupines mating, fielding barbed threats from Gordon Brown and slipping in the back door of 10 Downing Street as David Cameron's first visitor after his election.

For decades, Mr. Murdoch has been a man whom British prime ministers and politicians have assiduously wooed, seeing him as the key to winning and keeping power. Until recently, his titles accounted for 40 percent of Britain's newspaper readers, including millions of swing voters. His pay-for-view TV network, British Sky Broadcasting, has reached into millions of homes, posing the most serious threat in generations to the BBC, once a monopoly broadcaster.


In Afghanistan, underground girls school defies Taliban edict, threats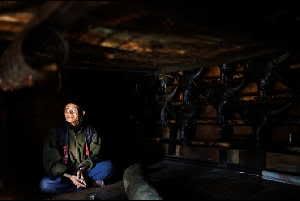 By Kevin Sieff

SPINA, Afghanistan — Every morning in this mountain village in eastern Afghanistan, four dozen girls sneak through a square opening in a mud-baked wall, defying a Taliban edict.

A U.S.-funded girls school about a mile away was shuttered by insurgents in 2007, two years after it opened. They warned residents that despite a new government in Kabul and an international aid effort focused on female education, the daughters of Spina were to stay home. For a while, they all did.

Then two brothers, among the few literate men in the village, began quietly teaching math, reading and writing to their female relatives in a living room on the edge of town. They wanted to keep the classes small, they said, to stay off the Taliban's radar. That turned out to be impossible.


Vogue's flattering article on Syria's first lady is scrubbed from Web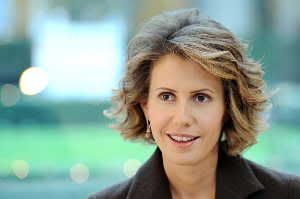 By Paul Farhi

It may have been the worst-timed, and most tin-eared, magazine article in decades.

"Asma al-Assad is glamorous, young, and very chic — the freshest and most magnetic of first ladies," writer Joan Juliet Buck began her profile of Syria's first lady in Vogue last year. Amid descriptions of Assad's "energetic grace" and Christian Laboutin shoes, Buck wrote: "The 35-year-old first lady's central mission is to change the mind-set of six million Syrians under eighteen, encourage them to engage in what she calls 'active citizenship.' "

Well, perhaps. But just as Buck's profile appeared, Assad's husband, Bashar al-Assad, began a bloody crackdown on his opponents. Since then, about 9,000 Syrians have been slaughtered by security forces loyal to Assad, Syria's hereditary president.

Meanwhile, rather than the progressive, arts-loving, British-educated banker of Buck's telling, Asma al-Assad has emerged as the Marie Antoinette of the Arab Spring. E-mails leaked by Syrian opposition groups last month showed that she was involved in shopping online for jewelry, chandeliers and designer shoes in boutiques in Paris and London while her government's violent repression was underway.


Fear Drives China's Oppressive Rule In Tibet, Dalai Lama Says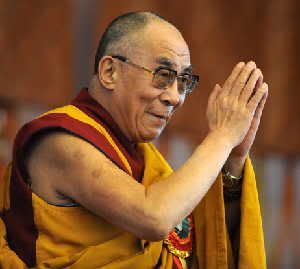 by Mark Memmott

China's leaders continue to impose oppressive policies on the people of Tibet out of fear, the Dalai Lama said earlier today on Morning Edition.

They fear what might happen if Tibetans were allowed to live freely and others under Chinese rule started to demand more respect for their rights. That has meant, he said, that "they ignore ... reality and they impose their rules. ... That's the problem."

"The sad events" of the past year — the self-immolations of about 30 Tibetans in protest of China's rule — are the result of "several decades" worth of such oppression, he added.

Still, the Buddhist spiritual leader says he remains optimistic. Eventually, he told NPR's Renee Montagne, things will change for the better. He gets some hope from Chinese leaders' comments in recent years about the need for political reform in China.